All pipettes perform the task of simply transferring liquid from one location to another. However with many different types of pipette to choose from, finding the best pipette for your application may be a difficult task. Models ranging from small micro-pipettes designed for diagnostic kits to digital electronic motorized pipettes can be overwhelming unless you have an idea of the features and functions you need. In this blog post, we will go over the types of pipettes we offer and the applications they are intended for.
What is a pipette?
Pipettes are a device that draws and dispenses a specific amount of liquid. These laboratory tools are commonly used in biology, chemistry, and medical applications. Pipettes are available in many different sizes and variations, although some pipettes may work better in certain situations depending on the application the user is performing. More advanced pipettes typically lead to the higher precision and more accurate test results.
Why use a pipette?
Pipettes minimize error when measuring liquids and are safer to use in comparison to beakers and graduated cylinders. Pipettes are also smaller and narrower which make them ideal for dispensing liquids in culture tubes or test tubes. Additionally, using electronic pipettes or multi-channel pipettes can increase productivity and speed up repetitive tasks.
Types of pipettes
Transfer pipettes – These pipettes are flexible and typically made from polyethylene plastic. They are used to draw and dispense liquids in controlled drop sizes that are repeatable. Key features for transfer pipettes are that they are disposable, can be frozen in liquid nitrogen, or heat sealed to be used in storage or transporting applications. A large selection of lengths, capacities, and tip styles are available in sterile or non-sterile varieties.
Serological pipettes – These pipettes are ideal for dispensing and drawing liquids from 1mL to 50mL. Serological pipettes can be used with a electronic pipette aid like the Globe Diamond Serologic, DLab Levo or Microlit E-Fill. These motorized controllers offer the ability to choose different aspiration and dispensing speeds. Manual controllers and filler bulbs can also be used and are often more economical. Common applications for serological pipettes include mixing cell suspensions, mixing reagents, and chemical solutions.
Fixed volume micropipettes – Also referred to as mini pipettes, these pieces of lab equipment are ideal for medical labs, diagnostic kits, water testing, and science classrooms. Operation is very simple, with micropipettes offering an affordable choice for users who would want to use a pipettor with a built-in plunger and have the ability to use disposable tips. All micropipettes are offered in a fixed volume configuration.
Fixed volume single channel pipettes – These pipettes are designed to dispense a set amount of volume each time. The main advantage of fixed volume pipettes is that they allow the user to work quicker as there is no need to switch and adjust volumes. This can help to produce more accurate results by reducing error if an incorrect volume happened to be selected on an adjustable pipette. Fixed volume pipettes are more affordable thank other types of pipettes and are ideal for labs or classroom on a budget. Additionally, these pipettes often require less maintenance and calibration than their adjustable counterparts as there are less moving parts and mechanisms inside the device.
Adjustable volume single channel pipettes – Having an adjustable pipette allows the user to twist the plunger and select from a range of volumes set for the pipette. This can be beneficial when switching between multiple applications that require different volumes of liquids that needs to be drawn or dispensed. Since adjustable pipettes do cover a range of volumes, they can replace the need of having multiple pipettes and help clear up some space on your lab workstation.
Adjustable volume multi-channel pipettes – Multi-channel pipettes help reduce the number of pipetting steps in applications like filling PCR plates. Having 8 or 12 channel pipettes increases productivity and decreases pipetting fatigue which can help increase the accuracy of your results.
Adjustable electronic pipettes – Electronic pipettes work by having an electronic controlled piston and motor work to dispense, mix or draw liquid. This can greatly reduce human error that can happen when pipetting. Additionally, less pipette fatigue will occur with an electronic pipette as pressing the thumb plunger is not required to operate the device.
Repeat Volume pipettes – These pipettes offer the advantage of having quicker dispensing speeds and eliminates the need to re-fill pipette tips constantly. This allows the user to dispense the same exact volume of liquid repeatedly while keeping excellent accuracy and precision.
Common Applications
Applications for pipettes include preparing samples, dispensing and drawing precise amounts of liquid, and mixing. Additionally, DNA sequencing, PCR preparation, and automated sample preparation can be done with pipettes.
Questions to consider before purchasing a pipette.
It is best to know what applications you are performing with the pipette before purchasing. We recommend calculating what capacity and accuracy you would need, and how quickly you need to dispense liquids. Research labs and testing centers may lean more towards electronic pipettes or multi-channel pipettes. Science classroom or smaller start-up labs may be fine with using a simple fixed or variable volume single channel pipette.
Does my application require a pipette?
Consider how accurate you need your results to be. Simple mixing and dispensing of larger amounts of liquids can be done by using graduated cylinders and beakers. However, pipettes offer a higher level of precision which leads to more accurate results. When transferring liquids of any amount of microliters (µL) up to 50mL, a pipette will provide the best results. Graduated cylinders and beakers can be used when dispensing 50mL or more at a time when exact precision isn't needed in experiments.
How can I match up tips that will fit with my pipette?
For Globe Scientific Pipettors please follow their pipette tip selection guideand match the pipettor tip group letter with the pipette tip product codes.
For other brands, universal pipette tips can be used and will fit most brands of pipettes. Simply match the pipette's volume to the closest corresponding pipette tip volumes.
Sonic Supply Recommended Pipettes
Designed for use in diagnostic kits, water testing, science classrooms and all laboratories. 5uL, 10uL, 20uL, 25uL, 50uL and 100uL sizes available.
Prices start now at $17.99.
The RBO fixed volume series features an ergonomic design and soft grip to prevent pipetting fatigue. Volumes range from 1µL to 5000µL.
The DLab dPette electronic pipettes enable fast, precise and comfortable pipetting. They are ergonomic and very easy to use. A high quality and high performance lithium-ion battery also makes the dPette a work-horse during busy times in the laboratories. Volumes range from 0.5 – 10µL to 5 – 50µL.&nbsp
These Diamond Advance 12-channel pipettors are simple to operate, light weight and extremely comfortable to use. They feature a 360 degree rotating manifold which provides universal right or left hand use.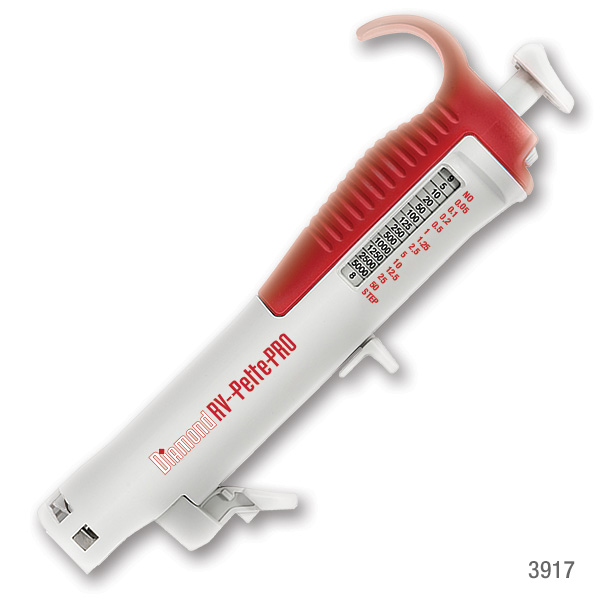 These pipettes are ideal for efficient and comfortable pipetting during repeat dispensing procedures. All Globe RV models are compatible with dispenser syringe tips that are available in 12 sizes for dispensing volumes 1µL to 5500µL.
This is our most popular volume size and specification for transfer pipettes. All non-sterile transfer pipettes are packaged in unique dispenser box. This convenient box is small and compact and ideal for bench-top use. These are chemically resistance.